Category Archives:
Social care
Why it's important to get older people and carers confident online
Rates of digital exclusion in social care are higher than in the general populationinShare0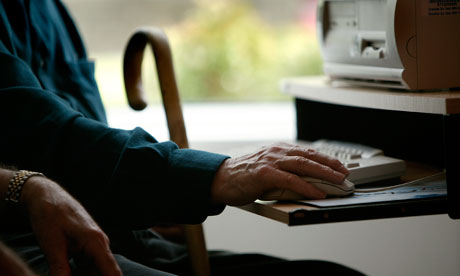 The government's digital by default agenda seeks to realise £1.8bn of savings by moving transactions with citizens online and it aims to boost the value of the economy by £63bn by developing better digital skills across the country.
Evidence suggests that being net savvy can save us time, money, make us feel better connected, less lonely and better informed. Conversely, being digitally excluded means having less (and diminishing) access to public and commercial services, to information and advice and to social interaction, all of which adversely impacts on wellbeing.
When depression affects 20% of older people living in the community and 40% living in elder care homes, compared with 10% of the population at large, and when national data shows that informal carers have lower levels of wellbeing than non-carers, being digitally literate is not just desirable, it becomes necessary.
Digital Unite research has shown that of those over 55s who are using the internet, four out of five (86%) said it had improved their lives, 72% said being online had helped reduce their feelings of isolation and 81% said using the internet makes them feel part of modern society. In addition, 20% of older learners in a Digital Unite social housing learning programme felt their understanding of health-related issues had improved as a result of being online.