How can the third sector help improve support for carers?
Personalisation has the potential to bring real benefits for carers – but charities will have to become more entrepreneurial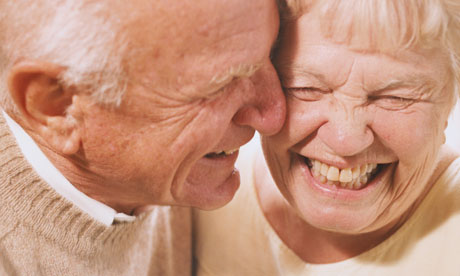 Carers play a vital role in meeting social care needs and their numbers are expected to grow rapidly as the population ages and medical advances continue. The government has committed to tailoring services to the needs of carers as well as those they care for. The personalisation agenda arguably offers the opportunity to do this.
Third sector organisations have traditionally played a significant role in supporting carers. Arguably too, their mission, skills, and networks put them in a better position than many to provide personalised support. The Third Sector Research Centre has been looking at how the personalisation agenda is affecting third sector services, looking particularly at support for carers. Following a literature review and workshop with key stakeholders, we interviewed those working in third sector organisations, and within related roles in the public sector.
While perspectives on the personalisation agenda vary, the key principles – putting carers at the centre of their support plan with greater choice and control about what they receive – was overwhelmingly seen as a positive development.
Existing research suggests that personalisation can lead to carers having more time for themselves and other family members, an improved social life and better relationships with the person they care for. The third sector organisations in our research reported similar improvements for carers, including greater freedom to pursue their own activities, as well as better quality care for those they cared for.
However, these potential benefits depend on a number of factors – such as the availability of local services or the ability to deal with the additional managerial responsibilities that come with self-directed support. Funding cuts are making these barriers worse, and many of those interviewed felt that cost saving by local authorities would outweigh potential benefits. Some also felt that personalisation was being used as a means to reduce services.
Many third sector organisations were also concerned about loss of secure contract funding and competition with private sector organisations. While many had actually gained funding from providing direct support, some were seeing negative effects on the way they operated or the services they could offer.
Individual payment mechanisms were restricting the ability of organisations to fund communal services such as day care, and changing the way they employed staff, leading to the employment of more low-paid workers.
Within the public and third sector, there is general agreement over the benefits of personalised services, and their potential to provide real improvement for carers. But there is disagreement about how this should be achieved. Many saw third sector organisations as best able to implement personalisation in practice, having carers as a central part of their mission, as well as networks with carers and the community. Others argued that market mechanisms are necessary to ensure people get the services they want.
In reality though, the real question may not be about how the funding is distributed and to whom. If improving support for carers relies on significant discreet public sector funding, it is unlikely to succeed. The key question is how the potential benefits of personalisation for carers can be achieved without such funding.
Third sector organisations cannot provide services for free, and arguably should not be expected to substitute for the welfare state. But if they are to achieve their missions of supporting carers, they may have no choice but to become more entrepreneurial in relation to both funding services and shaping and leading change.
The findings of this research suggest that there needs to be an open and honest debate about how carers' support can be personalised in these financially austere times, and the contributions that can realistically be expected from the public and third sectors and carers themselves.
While the challenges are great, they also provide an opportunity for the third sector to use their skills, knowledge and influence to lead the change required through engaging, representing and directly supporting carers.
Robin Miller is the health and social care delivery lead within the Third Sector Research Centre, University of Birmingham. Miller and Mary Larkin are the authors of the research report Personalisation: a new dawn or the end of the road for third sector support for carers?
http://www.theguardian.com/social-care-network/2013/jul/31/how-can-third-sector-improve-support-carers