'Be Safe' campaign warns of unregistered health and care workers
'Be Safe' campaign warns of unregistered health and care workers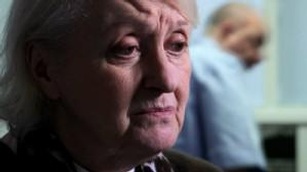 Date of article: 04-Nov-13
Article By: Richard Howard, News Editor
Carers, nursing staff and older people are the target of a new campaign by the Health and Care Professions Council (HCPC), who want to highlight the importance of making sure that a health professional is registered.
The 'Be Sure' campaign advises families with loved ones needing care, as well as older people living alone or in care homes, to take the recommended checks to make sure that visiting professionals are registered with the Council.
A short film drama has been released with the campaign launch in order to make people more aware of the potential issues caused by unregistered professions.
HCPC Chair, Anna van der Gaag comments: "There are hundreds of thousands of health and care professionals working in care homes, hospitals or clinics, on the high street and in people's own homes. The vast majority of these professionals are practising safely and legally.
"However, this is not always the case and not all of these individuals are registered. On the very rare occasion that a professional on our Register does not meet our standards, we can take action which might include stopping them from practising. We also can take action if someone pretends to be registered when they are not.
The film is a powerful tool through which to convey an important message to the public. Everyone should check our Register – just to be sure."
Concerned individuals can visit www.hcpc-uk.org/landing/?id=4 to check on professionals such as occupational therapists, physiotherapists, social workers, chiropodists, hearing aid dispensers and dieticians.
The HCPC will be screening the film at the Birmingham Care Show, November 12–13.
http://www.carehome.co.uk/news/article.cfm/id/1561465/be-safe-campaign-warns